AllState Partners offers a refreshing alternative to other business advisory, financial or accounting organisations, with a select range of services for business entrepreneurs and professionals.
Established on the Gold Coast in 2003, AllState Partners is a chartered accounting organisation with a catalogue of long standing and diverse clients. AllState Partners has achieved success by understanding the local market and taking a common sense approach to business. Through this, we have helped our clients to achieve the same.
With a high capacity for problem solving and flexible thinking, we have developed specialised Intellectual Property and expertise to undertake work for clients with complex and varied needs. We also handle less complex work efficiently.
AllState Partners takes a long term view of client relationships and financial management, and has an unusually high level of staff retention and client dedication to prove it. We work hard for our clients taking a focused, yet relaxed approach.
We understand that business, value creation and longer term wealth will enable our clients to achieve a balance between their business and lifestyle ambitions. If you are a client of AllState Partners, you can relax in the knowledge that we take your best interests seriously and provide genuine advice to help you organise your business and financial affairs for peace of mind and wealth security.
Both Damon (left) and Nick worked at KPMG – one of the world's biggest accounting firms. After they completed their professional years qualifications working in Sydney, Nick spent a further 5 years at the KPMG office in Vanuatu, whilst Damon spent 2 years at the KPMG office in Hong Kong.
Both were looking to relocate back to their regional roots. They both had held managerial positions at KPMG and after doing their stints in the cities they decided to focus their efforts on the Gold Coast.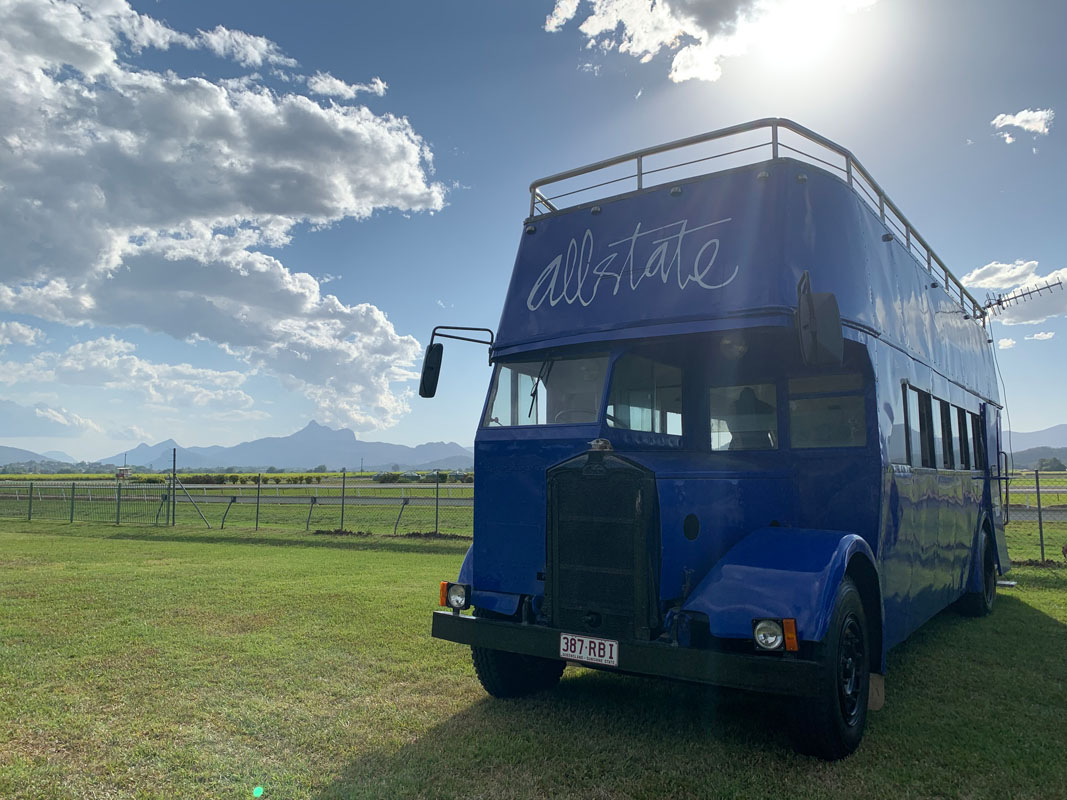 The 'Blue bus' or 'Eileen' worked out to be one of the quickest business decisions we had ever made.
It started its life in Scotland in 1947 and made its way to Australian shores as part of the largest Albion bus fleets in the world. After years of faithful service plodding up and down the Spit bridge as part of the Sydney bus fleet, it made it's way to the Riveria as a promotional vehicle for the local Tocumwal Ford Dealership. After meeting with a Bridge on one of its journeys, one-third of the roof was removed. It was eventually all chopped off and put out to pasture as a farmstay in Finley NSW.
It came into the possession of Allstate Partners in 2005 and took 5 years to renovate. It made it's long-awaited return in 2010 at the Murwillumbah Races on Melbourne Cup day and has been in attendance ever since.